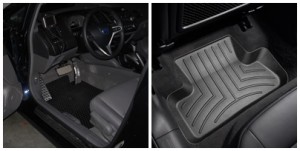 Most of us, when it comes to things we own, we treat personal possessions with care and add value to them and cars are no exception to that. We look after our cars and give it proper maintenance. We search for the best materials that can preserve the beauty of our "babies."
Cleaning cars should not be a problem although most of the times the inside of it is what presents the headache. Especially when it rains, the floor gets all muddy and messy; it's sometimes not even sane.
Car mats are primarily one of the things that keep our cars tidy and in shape. They come in two materials which are plastic/rubber and carpeted but you should want to purchase the plastic car mat than the latter. This is because plastic car mats provide better service and have higher safety element and health benefit. Strange isn't it?
Plastic floor mats are water resistance and easier to clean, They stick better onto the surface of your car's floor which reduces the risk of slipping and supports the joints that would usually be impacted by a hard surface.
Well, these mats can easily be found just about around the corner as I've noticed that automobile shops are sweeping the place because of the growing population of people with cars. Besides all these, plastic mats are more durable and are reasonably inexpensive. The problem now was where to buy quality car mats.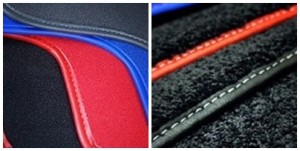 Customized for various reasons, cars individually have its own characteristic and style that distinctly differs them from each other so we can't just randomly pick out car mats of our choice without first considering the car.
In a search for the perfect mat, yourcarparts.co.uk, to say the least, would be a proper recommendation. Other than the fact that they save you time from a trip to a store to browse through catalogues, they have large choices of car supplies available providing you a library of mats for each kind of car model from Alfa Romeo to Daewoo to Lamborghini all the way to Volkswagen. The company also customizes your product to fit your need and your car. From there, you're sure to find what you're looking for!
They also made it easy for customers to find the right type since they the products are categorized based on the manufacturer, car model and car year. All you have to do is log in the specifics in the search box and you're good to go. Plus, they accept quick payment methods so it's just clicking buttons like buying stuff on Ebay but more assured.
Buying plastic floor mats for your car will give you less time for cleaning and you don't have to put so much effort in tidying up. Floor mats also give you more reasons to decorate and beautify your car.
They'll you give you what you need how you want it at an affordable price, too! Take my word for it. You're guaranteed to get your money's worth at YourCarParts.