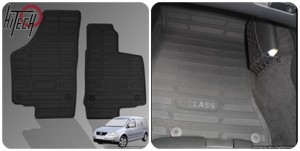 The design and style incorporated in a certain thing may they be car accessories and stuff, your clothes, etc, play a big role in the total look and impact of the product. At the present time, one may observe that cars these days have already become a subject for people's creativity. You may see different cars of various brands that pass by you with different colors and designs. A lot of people think that a car owner can only customize only the car's exterior. That's not, one can also personalize what is seen in the car's interior which includes the car mats.
Have you observed that there are already different mats that are used in cars? Yes, there are. Decorative car mats are already available in many shops today including the online shops. If you are looking for the latest designs for your car mats, visiting the most trusted online shops would be a great deal. If you are a busy individual who no longer wants to visit a store personally just to procure stuff for your car maintenance like the mats, you can easily browse an online shop that offers car parts and other stuff and make an order by just following some easy steps. Although most of the online shops require a credit card as a mode of payment, there are still online shops where you can pay through PayPal and other modes of money transfer. Talking about the many online shops that offer the best and unparalleled car accessories, yourcarparts.co.uk is one of the biggest, trusted and most-visited online shops today.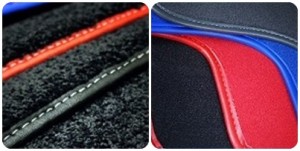 Why do you have to customize your car mats? Car mats play a big role in maintaining the quality of your car flooring. They protect your car from dust, dirt and other materials that may bring damage to your car's surface. Also, the mats that you use in your car add a distinct aura of the car. When you get your mats customized and incorporate your preferences and kind of fashion to it, you will feel like you own the most unique and most stylish car in the world.
When customizing you car mats, you should also not forget to consider the quality of the mat. The style and quality of the mat should always come in pair. While the mats are very appealing to the eyes of your passengers, the mats should also give comfort to you and to them as well.
Nowadays, cars no longer compete when it comes to their brands. The competition now is focused on how creative the car owner is. It is a matter of how stylish and fashionable the car looks to the eyes of the people whom the car passes by as it travels around many places. You just need to consider to not settle for less. If you can customize the stuff in your car and be mindful of the quality of the stuff, then go for it. After all, it is your car and it's like a second home to you.