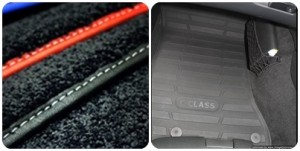 To those people who own a car, they might consider the automobile as their second home – a home where people stay when they head to work, a home which serves as their company when they need to visit various places and a home where people could spend momentous times with their family and friends. Just like a home, the car is used in various weathers. The car runs when the sun is up and when the rain pours it still serves its function. On that note, one of the automobile things that is very useful to all car owners during all types of weathers is car Mats.
At the present time, weather car mats are already available in many shops since many individuals are looking for these mats because these car mats are very useful in their day-to-day travel. During this time, there are already various customized mats that can be bought in many shops including in online shops. As a justification for this, an article entitled, 'ÄúThe Right Fit: Tailored Car Mats for VW'ÄĚ talked about the different mats that can be used for a Volkswagen.
Among the many mats that are available in different shops today, why would you choose to procure car mats than can withstand all forms of weather? Basically, aside from the fact that these mats can be used rain or shine, these mats can also protect your other car stuff from being damaged. These mats protect the front floors of your car including the rear chair. Once the mats are placed inside your car, the mats will stick in their place and will not move.
In buying mats, it is also very important to consider what type of weather you travel most of the time. With that being said, you can decide and choose among the many varieties of car mats that are available in many shops today. You can choose from these mats like the heavy duty maps which are made from rubber. These mats can be used in different types of weather. Its sustainability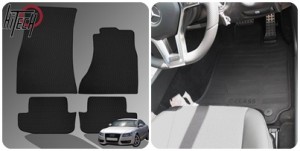 has already been tested by many car owners as well. It can indeed withstand all forms of weather. Another mat is made of vinyl pads which is great for all weathers. These pads usually have spiked surface and are extremely firm which make them good for the dry and wet seasons.
Although buying car mats would entail another expense to car owners, they should remember that these mats exist because they protect some parts of your car. Also, these mats maintain the quality of your car for longer periods of time.
When you are already planning to buy mats for your car, you don't need to worry anymore since a lot of shops already offer these products. Online shops now offer mats that are of high quality and you can be certain that you have the maximum defense while driving. You can select the designs and colors of the mats that you like depending on your volition. You can match the colors and designs of your mats to the color and design of your car.
Although buying mats for their cars is expensive for some, a lot of people still spend an amount for this since they want to sustain the quality of their car. Aside from the fact that these mats would add beauty to their second home, purchasing car mats for your car is risk worth taking.